The programme is online! Check it out: programme bookfair 2021
See you in the Tscharnergut in Bern on September 24 – 26!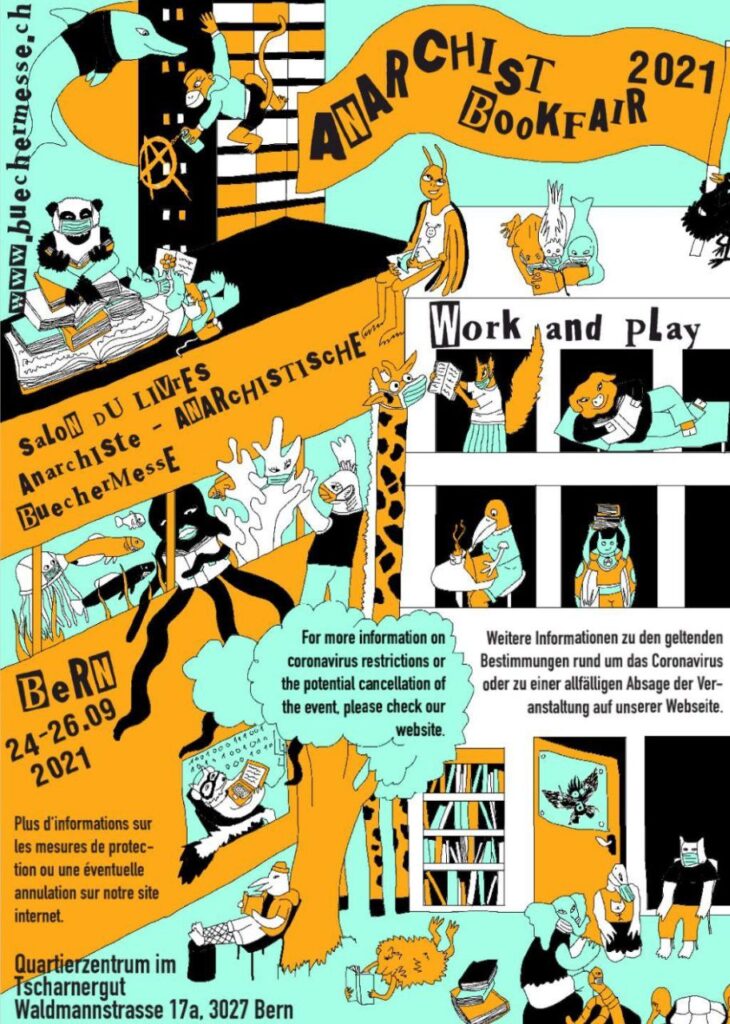 We would like to keep the book fair alive and as open as possible. Please bring a certificate. This does not mean in any way that we approve of the current policy but cancelling the book fair is not an option for us at this stage.